Arsenic and Fluoride Removal from your water is critical for your health. 
With 
MultiPure Point-of-use Water Filters it is now possible to significantly reduce either Fluoride &/or Arsenic from you water. 
 Multipure Independent Distributor ID #100522 Since 1990
The MP750 Plus RO unit is certified to reduce Fluoride
Even Low dose sodium fluoride in drinking water diminishes IQ, especially among children according to a recent Chinese study. There are about 24 such international studies with same or similar conclusions. Sodium fluoride has also been linked to reduced fertility and lower sperm counts.
#Info on Florides
#Arsenic Removal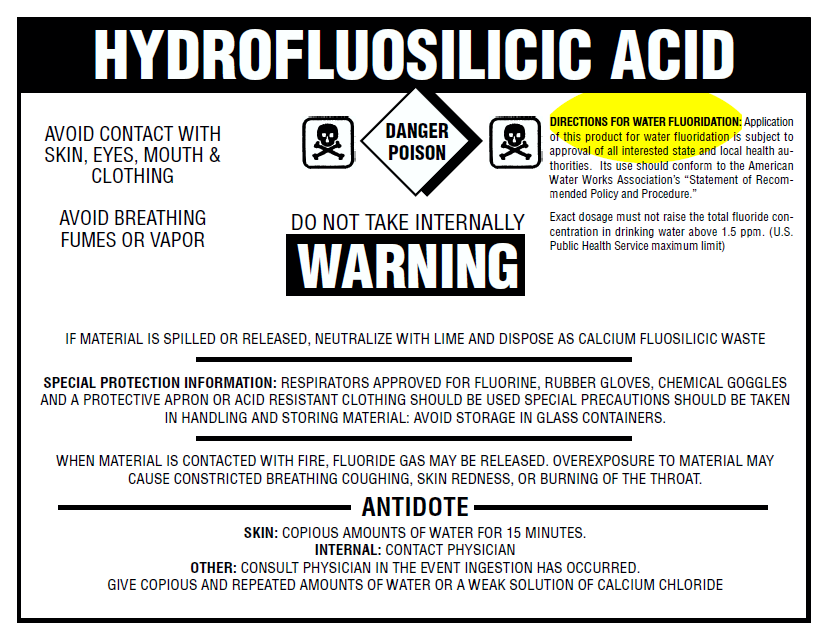 Thanks to the sodium fluoride's ability to block thyroid production other significant health issues can occur. It was once used to inhibit hyperthyroidism (overactive thyroid). However if your thyroid is functioning normal, it will be reduced to hypothyroidism (under-active thyroid), which leads to a plethora of health problems.
Sodium fluoride is accumulated and stored by bone matter, displacing calcium and weakening bones. The pineal gland sucks up even more of the stuff that is being put in 70% of the USA water supply while independent scientific research and public protest is disregarded.
Known Health Issues
There's more on the fluoridated pineal gland in the Natural News article "A Fluoride Free Pineal Gland …" (source below). Here are a few of the health issues from drinking fluoridated water:
Thyroid Disruption – affecting the complete endocrine system and leading to obesity and diabetes
Neurological – diminished IQ and inability to focus (ADD), lethargy, weariness, possibly fibromyalgia.
Melatonin Disruption – sleep disorders, increased aging, lower immunity to cancer.
Alzheimer's Disease
Pineal Gland – calcification of this gland located in the middle of the brain.
Cancer
Types of Fluorides
Calcium fluoride is in several ground water sources, especially wells. The worst it can do is cause tooth enamel or bone damage if consumed daily over the long term. Pharmaceutical grade sodium fluoride that is commonly used in toothpaste, is extremely toxic if swallowed or otherwise ingested!
However the most pernicious of all sodium fluorides is either fluorosilicate acid or sodium silicofluoride. These are the waste products of industry, originally from the nuclear and aluminum industries, but now mostly from the phosphate fertilizer industry.
The gases emitted from phosphate fertilizer processing plants are so toxic that nearby crops were destroyed by the emissions and serious health problems rose among nearby residents. So the EPA forced the processing plants to use scrubbers in their stacks to clean the exhaust.
That solved the toxic emission problems locally while creating an expensive toxic waste disposal problem. How toxic is this scrubbed stuff? A recent spill from a fluorosilicate container in Illinois had to be contained by workers wearing the same type of protective gear worn near the damaged reactors in Fukushima.
Deceptive PR campaigns and the American Dental Association's urging of fluoridation as the panacea for tooth decay created a profitable side industry: Selling phosphate toxic sludge as sodium fluoride for community water supplies. Fluoridated water proponents argue that low doses are safe while ignoring how these daily doses deposit and accumulate in our bones and organs.
How to Avoid Sodium Fluoride?
Use Water Purifiers and Filtration Systems That Work for a Lifetime by significantly reducing  Arsenic, Fluorides and much more. There are currently over 3 Million In Service Worldwide. 
ONLY The MP750 Plus RO unit is certified to reduce Fluoride. It's called the Aquacomplete. Click this link to learn more & for pricing.
Below are the best models to Remove Arsenic (not fluoride)
| | | |
| --- | --- | --- |
| Inline Model 880SB | Under Counter 880SB | Counter Top Model 880SC |
Stainless steel model for use in-line, under sink and above sink models. Comes with   easy connect fittings. Reduces a wide range of contaminants including: Arsenic, Cysts, Lead, PCBs, MTBE, Mercury, Aluminum, Asbestos, Chloramine, VOCs and many other contaminants of health concern.   See downloadable brochure above for complete list of contaminants removed. Choose from several models to meet your specific needs:
SEE ALL MULTIPURE MODELS AND PRICES BY CLICKING HERE
PS you will have to scroll down to the 880 models on that page.
Please note: Only 880 models and the Aquacomplete are rated for Arsenic.
The most technologically advanced water treatment devices available, providing the BEST in   performance - reduces all of the contaminants that the other MultiPure Drinking Water Systems do, PLUS ARSENIC!
This Stainless Steel model is excellent for use with in-line applications such as icemakers, coffee machines, various restaurant uses, etc. Comes with easy connect fittings. Replacement filter model CB11As.
How the MultiPure Arsenic Filter Works
MultiPure Drinking Water Systems are designed to provide the utmost in performance, safety, and convenience. The replaceable triple-action filter has been formulated using materials that will provide the highest quality drinking water without removing the healthful, natural minerals. MultiPure's carbon block filters combine mechanical filtration, electrokinetic adsorption, and physical adsorption to provide the most effective contaminant reduction possible.
  Water enters the filter through a graded density pre-filter, which acquires a positive molecular charge in a moving stream of water. Since most colloidal contaminants exhibit a negative charge in solution, the media fibers will electrokinetically adsorb charged colloidal particles too small for removal by mechanical straining. The media combines the technology of mechanical straining, for the removal and retention of solid and semi-solid contaminants that can cause premature clogging, and electrokinetic adsorption for the reduction of colloidal contaminants down to the sub micron (0.5 micron) range. Then the water passes through the highly compacted solid carbon block filter that also is designed to mechanically filter particles down to sub micron size, including cyst. 
  The highly compacted solid carbon block filter media is a blend of selected activated carbons and other materials that reduce inorganics as well as organic compounds. Many carbons are selected with a high surface area and high retentivity characteristics. The formulation of the Multi-Pure CB11As filter includes a specially developed arsenic adsorbtive media that is blended with the carbons. The materials are formed into a carbon block, which is densely compacted to enhance the kinetics of the filter and provide performance that cannot be achieved with other filtration technologies. With the MultiPure CB11As carbon block filter, the water contact time is longer and provides for greater adsorption of many different chemicals, pesticides, herbicides, certain heavy metals, and arsenic. 
  The solid carbon block filters are exceptionally uniform and do not channel or allow bypass as conventional granular activated carbon filters (GAC) are known to do. Unlike conventional GAC filters that become incubators of bacteria, the densely compacted Multi-Pure filters eliminate this problem because there is no room for growth in the compressed carbon. 
  Finally, the water passes through a post-filter, which provides integral strength to the carbon block section and prevents material degradation of the filter. The threaded polypropylene end caps seal the carbon block and assure the integrity of the seal between the filter and the housing. 
  Capacity ratings apply to the chemical adsorption capabilities of the carbon and specialized media. Filter life will vary in proportion to the amount of water used and the level of impurities in the water being processed. Claims of capacity aren't applicable to contaminants reduced by mechanical filtration because of broad variations in the quality and quantity of physical matter in the drinking water. The carbon block filter is engineered so that contaminants removed by mechanical filtration will cause the flow rate to decrease, and the filter will clog. It is recommended that the filter be replaced when the first of the following occurs: (a) annually; (b) the unit's rated capacity is reached; (c) the flow rate diminishes; (d) the filter becomes saturated with bad tastes and odors.
  The effectiveness of any drinking water treatment device is measured by the performance of its filter. Multi-Pure's solid carbon block filters effectively treat a broad spectrum of contaminants of aesthetic as well as health concern, making it the technology of choice for consumers throughout the world.
NSF Press Release

FOR IMMEDIATE RELEASE
  Date: June 2, 2003
NSF Certifies First Drinking Water System for Arsenic Reduction
NSF International (www.nsf.org), The Public Health and Safety Company(TM), is pleased to announce certification of Multi-Pure Corporation's drinking water systems for pentavalent arsenic reduction. Multi-Pure's drinking water systems are the first systems to be NSF Certified under NSF/ANSI Standard 53: Drinking water treatment units - Health effects since the pentavalent arsenic reduction claim was added to the standard.
NSF/ANSI Standard 53 covers point-of-use and point-of-entry systems designed to reduce specific health related contaminants that may be present in drinking water. The pentavalent arsenic reduction claim was added to the standard in response to industry, regulatory and consumer demand for water treatment devices to meet the new U.S. EPA standard for arsenic in drinking water.
The NSF Drinking Water Treatment Unit Certification Program conducts testing according to national standards to verify contaminant reduction claims, product structural integrity and material safety through material formulation reviews and extraction testing. The program conducts label and other product literature reviews to verify conformance to the requirements of the Standard. In addition, periodic product retesting and unannounced production facility audits ensure drinking water systems continue to meet NSF/ANSI Standard 53 requirements.
"Arsenic is a health contaminant of significant concern for many consumers across the country and around the world," said Mark Jost, Senior Vice President, Water Systems. "Certification of products like those available from Multi-Pure gives the consumers confidence in the product quality and performance."
"Multi-Pure is continuously committed to providing drinking water treatment units that meet new needs and higher standards," said Alvin E. Rice, President, Multi-Pure Corporation. "We are very pleased that NSF testing confirms the performance of Multi-Pure's newly formulated filter which reduces not only arsenic V but also reduces cyst, lead, mercury, VOCs, PCBs, chloramine and other contaminants of health concern."
Founded in 1970 and headquartered in Las Vegas, NV, Multi-Pure Drinking Water Systems is an industry leader in the manufacturing and sale of drinking water treatment units with global distribution. Multi-Pure specializes in the production of solid carbon block filters and drinking water treatment devices that reduce many contaminants of health concern.
NSF International, a not-for-profit, non-governmental organization, is the leading global provider of public health and safety risk management solutions in the areas of food, water, indoor air and the environment. NSF provides product certification and safety audits for the food and water industries. Other services include management systems registrations delivered through NSF International Strategic Registrations, Ltd. and education through the NSF Center for Public Health Education. Founded in 1944, NSF is headquartered in Ann Arbor, Michigan and serves companies in 80 countries.
For More information
or to place an order call 1-888-870-0348
THE BENEFITS OF OUR SOLID CARBON BLOCK
WATER PURIFICATION SYSTEM ARE EXTENSIVE:
Multi-Pure Water Filters and Water Purifiers utilize state of the art solid carbon filters. For decades multipure has set the standard for which all other solid carbon filters are made. Multi-pure has passed more independent water quality certifications than probably any other company in the world. This means you get the healthiest, highest quality water for you and your family with every sip.
Your satisfaction is guaranteed or your money back!
Our compressed solid carbon block purification systems produce extremely healthy drinking water. Multi-pure carbon block filtration technology provides you with many benefits:
Delicious, clear, clean, fresh, healthy drinking water on demand, whenever you want it
Improves the taste of beverages including coffee, tea, juices, and drinks of all kinds
Improves the taste and quality of ice
Provides high quality water for food preparation and cooking
Improves the quality of water for use in making infant formula
Easy and convenient to use; provides wonderfully delicious water right at your kitchen or bathroom sink
Provides healthier water for your pets
At only 7 cents per gallon, filters are affordable and easy to replace
Costs much less than bottled water
Tested According to ANSI & NSF Standards
Unprecedented product LIFETIME Warranty and 90 Day Guarantee
Our Drinking Water Systems meet the high standards and needs of more than three million satisfied customers throughout the world. Multi-Pure features the most effective carbon block water filtering technology available on the market. They give you peace of mind by letting you control the quality of the water you drink. When comparing the technologically advanced filtration capabilities of our filter with other filters, you will find that the performance of our system is superior. We are so sure that our Drinking Water Systems will meet your requirements and high expectations that we offer a 90 day money back guarantee.
Our MultiPure water filters offer the best consumer value in water filtration!
Here's why:
They are certified to reduce a wide range of contaminants of health concern.
Reliable protection for your family's drinking water.
Beneficial minerals remain in the water.
Made of FDA approved materials.
Structurally sound.
Nothing harmful is added to the water.
The ultimate in convenience, no bottles to haul around.
You have an unlimited supply of filtered water right at your fingertips!
Variety of models - below the sink or countertop, stainless steel or plastic.
Portable units for apartments, travel, or emergency use.
Easy to install.
Economical at only 7¢/gallon.
Drink healthier, delicious, sparkling water at a very affordable price.
Filter replacement only required about once a year and always available directly from the largest
manufacturer of solid carbon block filters in the world.
Low maintenance cost.
Variety of units available to suit any budget
Quality craftsmanship ensures a lifetime of use
39 years of manufacturing ensures quality, performance and peace of mind
Guaranteed Quality:
You can rest assured that you have the very best filtering technology with our super solid carbon block water purification systems. With our filter you will join the ranks with over 3 Million satisfied customers and be obtaining a product from a company dedicated to customer service for over 30 years. You will receive:
LIFETIME warranty on the housing (as long as filter is changed 1x/year)

1 year warranty on the accessories

90 day money-back guarantee

Toll-free customer service number.
Choosing a Drinking Water Treatment System:
When choosing a drinking water treatment system, be sure to check the system for independent certification by ANSI and NSF. The product should provide a statement that lists exactly which contaminants the filter is certified to reduce under which ANSI/NSF Standard (Standard 42: Aesthetic Effects or taste and odor, and Standard 53: Health Effects, like Cryptosporidium, lead, volatile organic chemicals (VOCs), and disinfection by-products).
Why Filter Drinking Water:
Drinking water pollution comes from many sources. Surface water becomes contaminated from agricultural runoff, community landfills, polluted runoff (the nation's leading cause of water pollution), and hazardous waste produced as byproducts of manufacturing. Groundwater is contaminated by leaks of pollutants such as gasoline and MTBE from underground storage tanks and injection of hazardous waste into deep wells (which is being phased out). The drinking water treatment industry is experiencing significant growth due to consumer demand for products that could protect them from these potentially harmful contaminants which may be found in drinking water supplies as well as esthetically improve their water in both clarity and flavor.
REPORT FINDS SIGNIFICANT POLLUTION LINKED TO CHRONIC HEALTH IMPACTS
According to (U.S. PIRG News Release, January 22, 2003, Washington, DC
"U.S. Industries discharge several billion pounds of toxic chemicals linked to cancer, reproductive and developmental disorders, and other chronic health problems each year." Meghan Purvis, U.S. PIRG environmental health associate reports, "Polluters across the country discharge billions of pounds of toxic pollution linked to serious health impacts each year. But without adequate public health systems for tracking environmental exposures and potentially related disease, we don't know how this pollustion is affecting our health."
Significant amounts of pollution linked to chronic health problems documented in the report include:
More than 100 million pounds of carcinogens were released into the air and water nationally in 2002.
Tennessee ranked first overall in releases of both developmental and reproductive toxicants, followed by Alabama and Illinois in 2000.
More than 1 billion pounds of chemicals suspected to cause neurological problems were released in 2000.
Over 1.7 billion pounds of suspected respiratory irritants were released into the air and water in 2000.
Research also showed that the public lacks information on how toxic pollution affects human health
More Drinking Water News:
MTBE is now banned in 16 states and others are pending. MTBE is a gasoline additive thas has been contaminating U.S. water supplies all over the country. MTBE has been linked to drinking water contamination, according to a report from the Energy Information Administration (EIA) of the federal Department of Energy. EIA estimates that the existing state bans and limitations will require the production of 2.73 billion gallons of ethanol in 2004 to replace MTBE.
The effectiveness of any drinking water treatment device is measured by the performance of its filter. A close review of drinking water treatment unit certifications shows that solid carbon block filters are the most effective for reducing a wide range of contaminants, including those that may be found in groundwater. Certain drinking water treatment units (DWTU) that use solid carbon block filters have been tested and certified to reduce as many as 65 contaminants. In the early 1970s, the solid carbon block filter technology was developed for the purpose of treating contaminants for health reasons as well as aesthetically improving water quality. The technology combines mechanical filtration, chemical reaction and physical adsorption into a single device to reduce a broad spectrum of harmful contaminants.
MultiPure solid carbon block water filters are the logical solution to drinking water pollution.

There are Numerous Units to choose from. Prices are based on the size or capacity of the unit and on whether the system is to be installed above or below the sink.

The least expensive one is made from white PVC and costs $224.95. It's the MPAD Aqua dome countertop model and is good for 400 gallons per replaceable cartridge. It can quickly and easily be installed by nearly anyone.

The others systems are all made from high grade Stainless Steel and range in price from $299.95. They are good for 750 gallons of pure water per replaceable cartridge.

We also have a system that's good for 1200 gallons with meter that shows the amount used. And whole house systems for treatment up to 30,000 gallons.

The average person uses 250 gallons of water per year for cooking and drinking purposes.

Please feel free to call for assistance in determining your exact needs or to place an order.
Please feel free to call for assistance in determining your exact needs
or to place an order. Ph toll free 1-888-870-0348
MultiPure Water purifiers significantly remove arsenic, fluoride, lead, mercury