How does Cold Laser Therapy reduce inflammation?
Having and using a device that reduces inflammation is significant in many ways. T
oo much inflammation prevents healing from taking place and often contributes to a host detrimental affects on the body systems. Laser therapy provides much needed n
atural
reduction of the "
itis"
 conditions that effect humans and animals. ie Arthritis, Sinusitis, Gingivitis, Apendicitis, Conjunctivitis and the long list continues. Heat and irritation produced by inflammatory conditions can be significantly reduced and controlled by cold laser therapy, which reduces 7 of the 9 enzymes that cause inflammation by up to 70%.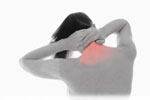 100 Million Americans Suffer from Chronic Pain!
100 Million Americans suffer from chronic pain, according to Web MD. Pain is frequently accompanied by inflammation, which is characterized by every disease that ends in itis, including Arthritis. 

Nearly 40 million persons in the United States are affected by arthritis, including over a quarter million children! More than 

21 million

 Americans have osteoarthritis. Approximately 2.1 million Americans suffer from rheumatoid arthritis.
Following is a summary of 11 effects that Cold Laser Light Therapy induces to support an Anti-inflammatory Response:
1. Stabilization of the cellular membrane
2. Enhancement of ATP production and synthesis
3. Stimulation of vasodilation
4. Acceleration of leukocytic activity
5. Increased prostaglandin synthesis
6. Reduction in interleukin 1
7. Enhanced lymphocyte response
8. Increased angiogenesis
9. Temperature modulation
10. Enhanced superoxide dismutase (SOD) levels
11. Decreased C-reactive protein and neopterin levels
1. Stabilization of the cellular membrane
 a) Ca++, Na+ and K+ concentrations, as well as the proton gradient over the mitochondria membrane are positively influenced.
 b) This is accomplished in part, by the production of beneficial Reactive Oxygen Species aka (ROS).
 c) These ROS's modulate intracellular Ca++ concentrations and laser therapy improves Ca++ uptake in the mitochondria.
2. Enhancement of ATP production and synthesis
 a) ATP production and synthesis are significantly enhanced, contributing to cellular repair, reproduction and functional ability
 b) Photonic stimulation of Cytochrome c Oxidase, a chromophore found on the mitochondria of cells, plays a major role in this rapid increase in production and synthesis of ATP.
3. Stimulation of vasodilation
 a) Vasodilation is stimulated via an increase in Histamine, Nitric Oxide (NO) and Serotonin levels, resulting in reduction of ischemia and improved perfusion
 b) Laser-mediated vasodilation enhances the transport of nutrients and oxygen to the damaged cells and facilitates repair and removal of cellular debris.
4. Acceleration of leukocytic activity
 a) Beneficial acceleration of leukocytic activity, resulting in enhanced removal of non-viable cellular and tissue components.
 b) Thus allowing for a more rapid repair and regeneration process.
5. Increased prostaglandin synthesis
 a) Prostaglandins have a vasodilating and anti-inflammatory action
6. Reduction in interleukin 
 a) Laser irradiation has a reducing effect on this pro-inflammatory cytokine that has been implicated in the pathogenesis of rheumatoid arthritis and other inflammatory conditions.
7. Enhanced lymphocyte response
 a) In addition to increasing the number of lymphocytes, laser irradiation mediates the action of both lymphatic helper T-cells and suppressor T-cells in the inflammatory response.
 b) Along with laser modification of beta cell activity, the entire lymphatic response is beneficially affected by laser therapy.
8. Increased angiogenesis
 a) Both blood capillaries and lymphatic capillaries have been clinically documented to undergo significant increase and regeneration in the presence of laser irradiation.
9. Temperature modulation
 a) Areas of inflammation typically demonstrate temperature variations, with the inflamed portion having an elevated temperature.
 b) Laser therapy has been shown to accelerate temperature normalization, demonstrating a beneficial influence on the inflammatory process.
10. Enhanced superoxide dismutase (SOD) levels
 a) Laser stimulated increases in cytokine SOD levels interact with other anti-inflammatory processes to accelerate the termination of the inflammatory process.
11. Decreased C-reactive protein and neopterin levels
 a) Laser therapy has been shown to lower the serum levels of these inflammation markers, particularly in rheumatoid arthritis patients
The Scalar Wave Laser is an FDA Cleared Cold Laser Therapy Device with Over The Counter (OTC) Clearance for reducing pain and inflammation and specifically cleared for Arthritis Pain Relief, among others. It works on a cellular level and simultaneously promotes the production of ATP, which is the preferred energy source of most cells in the body.
Once you get familiar with using your Quantum Scalar Wave Laser
you are never going to want to live without it.
The SW Laser supports a whole new quality of life.
OVER 250 COLD LASER THERAPY PROTOCOLS NOW AVAILABLE IN NEW eBOOK & AN ADDITIONAL 250 PROTOCOLS IN THE NEW BONUS eBOOK FOR A TOTAL OF OVER 500 PROTOCOLS.
NEW eBOOK - Cold Laser Therapy - Over 250 Protocols made easy – the 22 AcuPoint HEALING SYSTEM. Bonus: Includes two popular Auricular Therapy Charts and a dozen more for hands and feet, allowing for many additional treatment options. The second Bonus eBook contains an additional 250 picture based protocols for a total of over 500 protocols.
Click here to learn more about AcuLight Therapy
NEW!   INSTEAD OF 250 PROTOCOLS,
YOU WILL NOW RECEIVE OVER 500 PROTOCOLS! 
Now you can receive the ORIGINAL 250 Protocols made easy eBook with the 22 Acu-Point Healing System plus a comprehensive overview of the Micro-Systems including numerous charts such as 2 Auricular Therapy Charts, and detailed hand and foot charts. I love working with the Micro-Systems because it's so easy, and soon you will too.
PLUS, you will receive for FREE, Mr. Prensky's newest eBook just released with over 250 Additional Picture Based Protocols with 283 pages of valuable information. 
THAT'S 2 BOOKS FOR THE PRICE OF ONE
 a Virtual Library of OVER 500 PROTOCOLS
This Additional Must-Have AcuPoint Protocol Guide contains over 283 pages of valuable information that you can use to support optimal wellness, health and healing. 
This book features a Visual Depiction of Corresponding AcuPoint Protocols for over 250 common Issues, followed by Q&A, Clinical Studies, a comprehensive overview on Cold Laser Therapy, plus how and why it works. You are going to love it!
  REGULAR Price: $99 SALE Price Only $49
You can Purchase your eBooks right now via the safety and convenience of PayPal.
You will receive your downloadable eBooks via email within 5 minutes of purchase. For those of you who are not very computer literate, an eBook is a digital book (in this case a PDF file) that can be read on almost any device (smart phone, tablet and computer), or it can be printed out and read in paper form.
If something fails and you don't receive one or both of the eBooks after 10 minutes check your spam folder and if it is not there, send us an email and it will be sent to you shortly.
MORE Essential Educational links about Quantum Scalar Wave Laser:
*Disclaimer: 
The Scalar Wave Laser System is indicated for temporary relief of minor muscle and joint pain, arthritis and muscle spasm, relieving stiffness, promoting relaxation of muscle tissue, and temporarily increasing local blood circulation. The System is not intended to diagnose, treat, cure, mitigate, or prevent disease. If you have a disease or medical condition, consult with your physician or health practitioner before using the Scalar Wave Laser. Use only as directed. No statements made here are intended as medical claims or advice and is for informational purposes only. Results may vary from person to person. 
© 2016-17 Discover Lasers and Kalon Prensky
CALL TODAY! Kalon Prensky, 15 year laser specialist - available  for FREE phone consultation Mon. - Sat. 8am - 6pm Hawaii Time. 
Ph 808-870-0348 or Send an email.  You can see Kalon's picture on the right side of this website if you are curious. Kalon is here to help.