We aim to educate and support our customers with high quality laser therapy products.
You will find Numerous Videos about the the World Famous, FDA Cleared Cold Laser, known as the Scalar Wave Laser (SWL).
Some people like to read and others like to watch. To read testimonials click here.
Video Testimonials from world Renowned Yoga Instructor, Shiva Rea & Many Others
Watch

 Shiva Rea talk about her Scalar Wave Laser Experience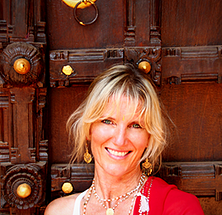 "I have had great results with using the laser on my arthritis. My fingers were very sore and swollen. After several months of using the laser, I have no more pain and my fingers aren't swollen and are getting back to normal size. I also had a trigger finger that would stick all the time-it doesn't anymore!"
– Trishia B.