Welcome to the Quantumwave Scalar Wave Laser VIDEOS PAGE
You will find Numerous Videos about the the World Famous FDA Cleared Cold Laser called the Scalar Wave Laser (SWL) aka Quantumwave Laser. Some people like to read and others like to watch. If you like to watch, this page is for you.
The Scalar Wave Lasers produce waves that relax, dissolve, & neutralize polarity and allow the cells to expand and relax into balance.
Now you can use the SWL to feed energy directly to ailing cells and body systems while simultaneously supporting your body to rest in neutrality. Are you ready to come back to your natural state of health and allow your body to repair as it was designed to do?
* Results may vary from person to person. Testimonials are not to be construed as medical claims. See full Disclaimer at bottom of page.
Scalar Lasers represent a powerful technology that literally erases damaged cell memories & revolutionizes the way your body heals.
The Scalar Wave Laser incorporates 5 Healing Energy Technologies into an Ultra-Portable Healing Device, enabling you to completely transmute and release painful, traumatic and otherwise problematic cell-memories.
* This therapeutic laser can offer relief for so many issues:
Arthritis Pain Relief
Joint & Spine Stiffness & Pain
Pain & Discomfort after Surgery
Muscle Tension & Spasms
Inflammation 
Increased Blood Circulation
Lingering Discomfort from Injury — Past or Present
Chakra, Organ & Gland Imbalance
Skin Issues & Regeneration
Better, Deeper Sleep
Better Mood, Improved Nervous
System, Deeper Relaxation and Profound Emotional clearing
Within this page are educational videos and testimonial videos about the Quantum Scalar Wave Laser: 
I have personally created a 3 part video series that will help you to become more familiar with this laser healing system. I suggest that you start by learning about the Quantumwave - Scalar Wave Laser with the following 3 part series of short informative videos with 15 Year Laser Specialist, Kalon Prensky. Approximately 14 min, 14 min and 7 min. and then come back and watch some more great testimonial videos from customers who are using it including some celebrities.
3 Short INFORMATIVE Laser Education VIDEOS w/ laser specialist Kalon Prensky:
*Part 1 of 3 Introduction to the Scalar Wave Laser aka Quantumwave Laser
*Part 2 of 3 Intro to Scalar Wave Lasers - The main unit and 3 probes
*Part 3 of 3 Intro to Scalar Wave Lasers - The Violet Laser, Scalar and Hz Frequency Technology
Video Testimonials from world Renowned Yoga Instructor, Shiva Rea and
Recording Artist Chaka Kahn
Watch

 Shiva Rea talk about her Scalar Wave Laser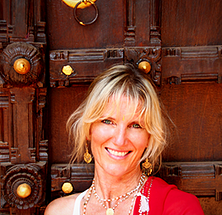 Globally renowned vinyasa yoga teacher and author of Tending the Heart Fire: Living in Flow with the Pulse of Life
Watch

 Chaka Kahn talk about her Scalar Wave Laser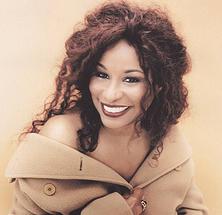 Legendary Grammy-winning singer, songwriter, actor, and activist
People Talk About Their Scalar Wave Laser
Watch and listen to real people talk about their experiences with the FDA Cleared Quantum Scalar Wave Laser, discussing  issues such as:
• Better Sleep
• Help for children
• Serious Pain Relief and Emotional Clearing
Essential Educational links about the Quantum Scalar Wave Laser:
*Intro to the SWL Features *Home Laser Therapy & Pain Relief 
*Healing Process Revealed  *Clinical Benefits of Cold Laser Therapy
* Order Info, Prices and 6 Cold Laser Packages to Choose from
For a FREE Consultation, and to learn how you can get
one of these fantastic healing tools into your life,
Call 15 Year Laser Specialist, Kalon Prensky
808-870-0348 in Hawaii 8am-6pm Monday - Saturday
*Scalar Wave Laser Practitioner Video Testimonials: Transforming lives and helping people is what this is all about. See for yourself:
*1st Practitioner states that she was shocked that the SWL works better than her $50,000 laser, *Next Practitioner likes SWL better than lasers he tried that cost $10-$15,000. at 6:14 minutes a *Woman talks about finally getting relief from TMJ after suffering with it for 30 years and trying many things with little results. 
Next Video is of a woman with severe Herniated Discs in Neck and Lower Back to the point of being hospitalized and drugged with multiple drugs, plus perforation of colon and huge abscess caused by the many pharmaceuticals. She also tried many other things before learning that she had a drug allergy, which is the point at which she finally learned about the Scalar Wave Laser and got very impressive results.
https://www.youtube.com/watch?v=WkphrW0Csww
*More Scalar Wave Laser Practitioner Videos:
*HERE is a Video on Attaining Stillpoint and the Scalar Wave Laser Experience
Discovering & Understanding Stillpoint, Neutrality and Inner Peace with SWL
*2 Quantumwave Laser Factory Tour Videos 2011  
The Quantumwave Retreat in Vermont was exceptional. We learned many things first hand from the inventor of the Scalar Wave Laser about what makes the SWL such a high quality product. We were given a tour of the factory where they currently manufacture the Scalar Wave Laser. The factory is an iSO approved medical device manufacturing facility where they make an extremely unique therapeutic cold laser, which has obtained a rare and difficult to obtain over the counter FDA clearance.  
We were introduced to and experienced the all Violet LOTUS laser, and we learned more about the QiFi. There are two factory tour videos. The first one explains that it took 2 super challenging and very expensive years to go through the FDA clearance process. Then they got the iSO process covered where they have onsite 1-2 day audits at the factory every year and everything has to pass inspection. All this had to happen before they could get CE Mark for the UK and Europe, Australia and Health Canada clearances. Plus you will see images of the incredibly complex laser circuit board. You will see and learn how the very expensive and highly advanced machines that they have at the factory print and solder all the circuits together on the custom circuit board, and meet some of the people who make it all happen at the Vermont factory.
*1st Factory Video
Run time 3-4 min. (2011 SWL Factory Tour Video Part 1)
*2nd Factory & Seminar tid bits Video Below
Run time 6 min.  (2011 SWL Factory Tour Video Part 2)
*LiveStream Video w/ Laser Creator Paul Weisbart
Below, Paul Shares with us that the Quantumwave network is growing around the world. He briefly shows us how he does a healing session. He explains how he has deeply studied the healing traditions of the world and that they all share common principles. He invites us to shift our perception, to unwind, let go and return to neutrality, to that place of Stillpoint. This is a relaxed place of deep contentment where we are tuned into the vast reservoir of healing energy and inner peace.
*Dr. Sam Rhame shares why she loves the Scalar Wave Laser
Erase Cellular Memory             Compare Cold Lasers
*This  Video Presentation is Narrated by Radio Show Host Jack Kahn on "It's a matter of your health" where they featured DiscoverLasers.com
SWL Creator, Paul Weisbart speaks about:
Lasers for Stress Relief & Emotional Clearing & the Violet Probe
        

Once you get familiar with using your Quantum Scalar Wave Laser
you are never going to want to live without it.
The SW Laser supports a whole new quality of life.




OVER 500 COLD LASER THERAPY PROTOCOLS!


 

OVER 250 COLD LASER THERAPY PROTOCOLS NOW AVAILABLE IN NEW eBOOK & AN ADDITIONAL 250 PROTOCOLS IN THE NEW BONUS eBOOK FOR A TOTAL OF OVER 500 PROTOCOLS.

NEW eBOOK - Cold Laser Therapy - Over 250 Protocols made easy – the 22 AcuPoint HEALING SYSTEM. Bonus: Includes two popular Auricular Therapy Charts and a dozen more for hands and feet, allowing for many additional treatment options. The second Bonus eBook contains an additional 250 picture based protocols for a total of over 500 protocols.

Click here to learn more about AcuLight Therapy

MORE Essential Educational links about Quantum Scalar Wave Laser:

*Disclaimer: 

The Scalar Wave Laser System is indicated for temporary relief of minor muscle and joint pain, arthritis and muscle spasm, relieving stiffness, promoting relaxation of muscle tissue, and temporarily increasing local blood circulation. The System is not intended to diagnose, treat, cure, mitigate, or prevent disease. If you have a disease or medical condition, consult with your physician or health practitioner before using the Scalar Wave Laser. Use only as directed. No statements made here are intended as medical claims or advice and is for informational purposes only. Results may vary from person to person. 
© 2016-17 Discover Lasers and Kalon Prensky

CALL TODAY! Kalon Prensky, 15 year laser specialist - available  for FREE phone consultation Mon. - Sat. 8am - 6pm Hawaii Time. 
Ph 808-870-0348 or Send an email.  You can see Kalon's picture on the right side of this website if you are curious. Kalon is here to help.

 

Now you can receive the ORIGINAL 250 Protocols made easy eBook with the 22 Acu-Point Healing System plus a comprehensive overview of the Micro-Systems including numerous charts such as 2 Auricular Therapy Charts, and detailed hand and foot charts. I love working with the Micro-Systems because it's so easy, and soon you will too.

PLUS, you will receive for FREE, Mr. Prensky's newest eBook just released with over 250 Additional Picture Based Protocols with 283 pages of valuable information. 

THAT'S 2 BOOKS FOR THE PRICE OF ONE
 a Virtual Library of OVER 500 PROTOCOLS

This Additional Must-Have AcuPoint Protocol Guide contains over 283 pages of valuable information that you can use to support optimal wellness, health and healing. 

This eBook features an easy to use Visual Depiction of Corresponding AcuPoint Protocols for over 250 common Issues, followed by Q&A, Clinical Studies, a comprehensive overview on Cold Laser Therapy, plus how and why it works. You are going to love it!

  REGULAR Price: $99 SALE Price Only $49

You can Purchase your eBooks right now via the safety and convenience of PayPal.

You will receive your downloadable eBooks via email within 5 minutes of purchase. For those of you who are not very computer literate, an eBook is a digital book (in this case a PDF file) that can be read on almost any device (smart phone, tablet and computer), or it can be printed out and read in paper form.

If something fails and you don't receive one or both of the eBooks after 10 minutes check your spam folder and if it is not there, send us an email and it will be sent to you shortly.

CALL TODAY! Kalon Prensky, 15 year laser specialist - available  for FREE phone consultation Mon. - Sat. 8am - 6pm Hawaii Time. 

Ph 808-870-0348 or Send an email.  You can see Kalon's picture on the right side of this website if you are curious. Kalon is here to help.